At La Tourangelle, we are committed to working with quality ingredients while respecting traditional know-how in the service of taste, health and the planet. The 4 Oil Blends are combinations of oils, 100% French origin, in a 100% recycled and 100% recyclable bottle.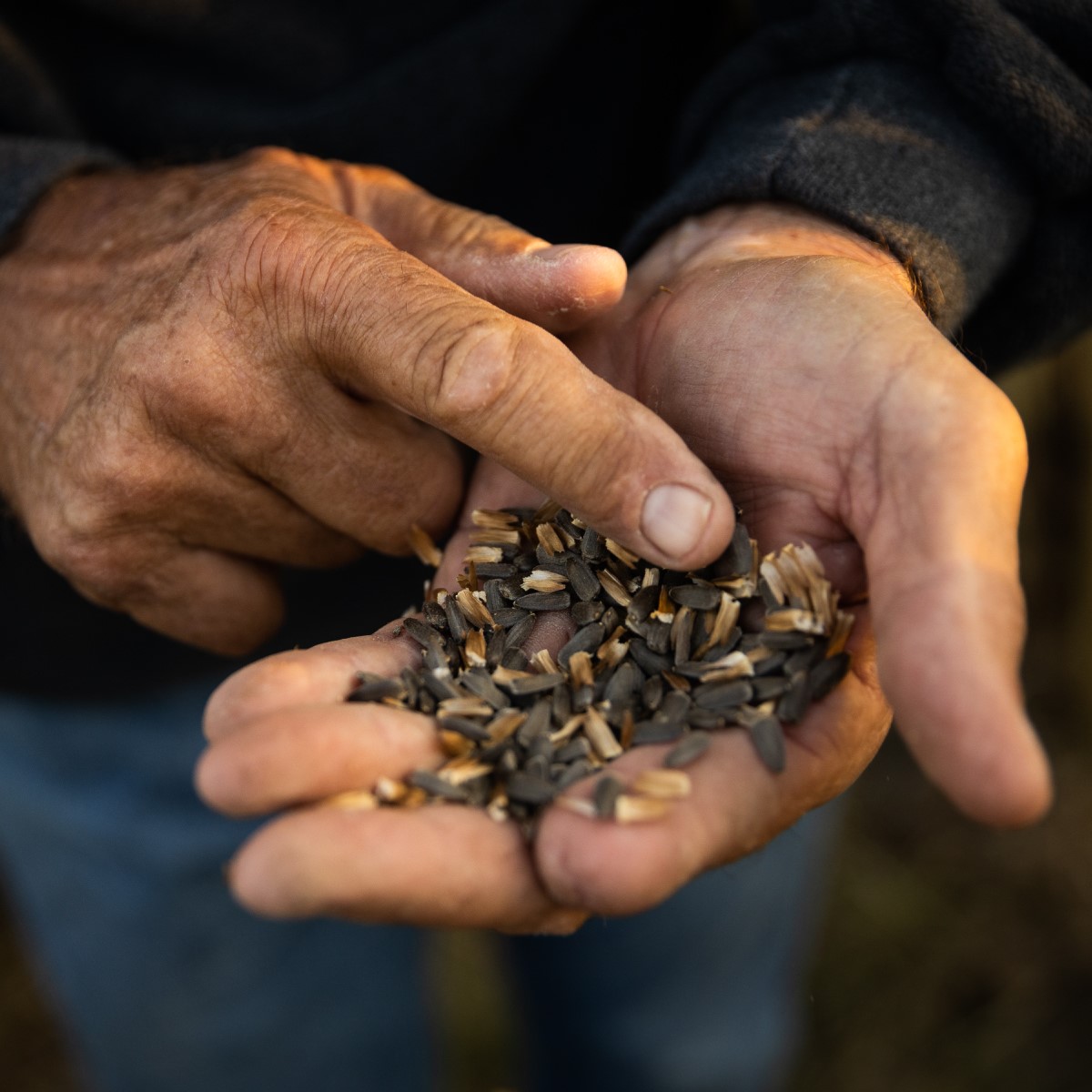 Transparency about origins
We have chosen to use 100% French seeds, pressed in France.  
Our olives are Spanish, selected for their unique taste and exceptional quality!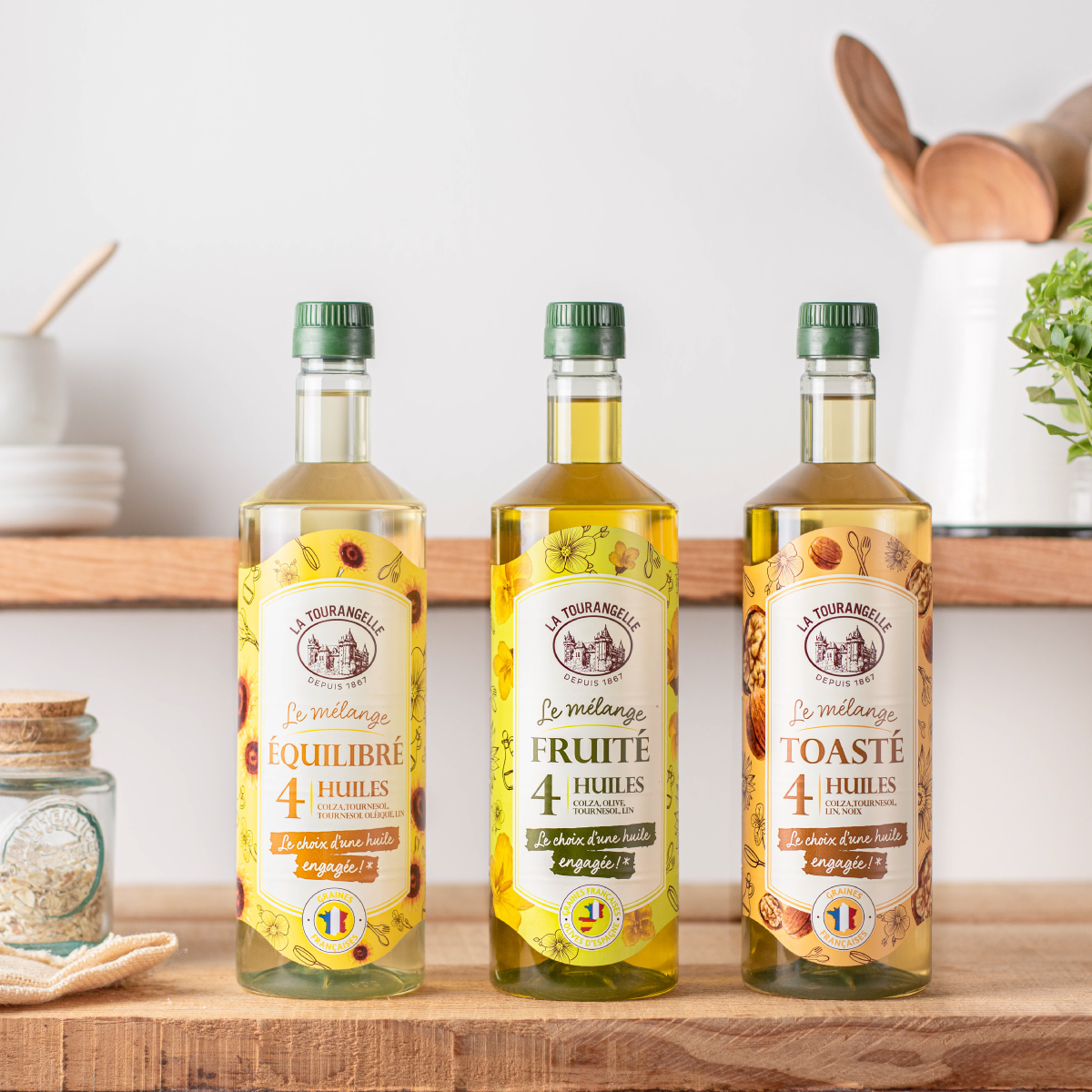 The pleasure of cooking and taking care of your health!
Clever blands, they can be used in cooking thanks to their excellent resistance, or cold to season all your everyday dishes.
Pensés pour être un allié santé, ils sont riches en Oméga-3 et contribuent au bon fonctionnement du système cardiovasculaire.
The Balanced Blend to blend with all your preparations, choose the Toasted Blend for a delicate nutty taste or the Fruity Blend for hints of olives.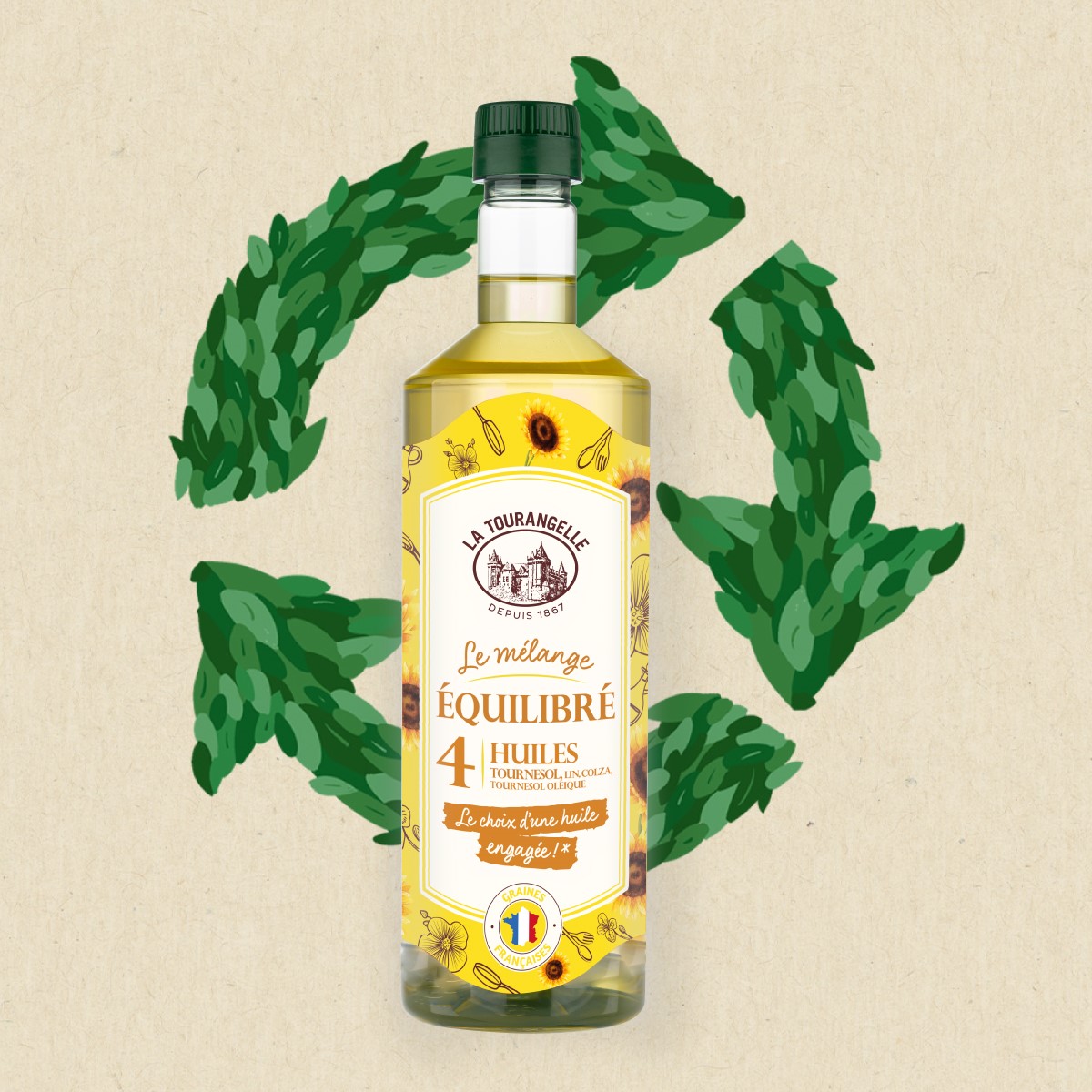 An eco-responsible bottle
For more practicality in everyday life, 4 Oil Blends are packaged in r-PET containers. This recycled and recyclable plastic is made in France. Think about sorting!  
To take it a step further, our labels are bio-based and the paper used comes from FSC-certified eco-managed forests. 
Je découvre Les Mélanges 4 Huiles